This blog tells the story of our homeschooling journey while sharing ideas and information relating to our homeschool, our lifestyle and our area. I review curriculum and educational toys, and experiment with different schedules and approaches. In...
We're a New York City homeschooling family of 5. Come on in and see what it's like to live and learn in the best city in the world!
Trying to fit into this round world. Musings of a Home School Mom.
Homeschool life through the eyes of a mom of four sons.
Educational and Christian FREE Printables!!

A large variety of links and posts about free educational resources, categorized by subject. This site features posts from multiple authors, both members and guests, so there is a wide perspective. Accessible from the home page is a growing repository of...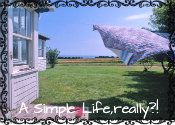 A Little Bit of This! A Little Bit of That!
Encouraging women in their daily walk as wives, mothers, and homeschool moms.
One mom's attempt to blog our family's adventures in homeschooling, parenting, and just living life to the glory of God. . .
Homeschooling, Special Needs, Down Syndrome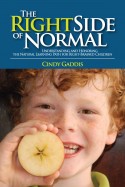 Understanding and honoring the natural learning path for right-brained children.
A homeschool lifestyle blog featuring homeschooling tips through high school, fashion, makeup, recipes and more for the homeschool family.