Christian Homeschooling
Trying to fit into this round world. Musings of a Home School Mom.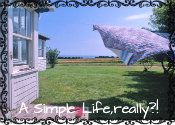 A Little Bit of This! A Little Bit of That!
Encouraging women in their daily walk as wives, mothers, and homeschool moms.
While the world around me is trying to speed things up and do even more, I'm intentionally CHASING SLOW!