Christian Homeschooling
Trying to fit into this round world. Musings of a Home School Mom.
While the world around me is trying to speed things up and do even more, I'm intentionally CHASING SLOW!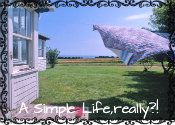 A Little Bit of This! A Little Bit of That!
One mom's attempt to blog our family's adventures in homeschooling, parenting, and just living life to the glory of God. . .
Homeschooling Lots of Printables

Encouraging women in their daily walk as wives, mothers, and homeschool moms.
Written by a Christian, certified teacher and homeschool mom. Lots of ideas for service projects, Bible lessons and moral applications for children of all ages. The purpose is to encourage parents in their efforts to raise their children to be...
Brandon M. Homeschool is in honor of a son and brother not forgotten. Follow our homeschooling adventures with 3 girls.
Get all the resources, articles, and ideas you need to have a successful homeschool year. Find everything you need to know about homeschooling from this veteran homeschool mom.
Christ follower, wife, homeschooling mom of one, business owner, blogger, member of TOS Schoolhouse Crew, runner, lover of wine and crafts...& joyfully tired

delight-directed homeschooling plus reviews
Refreshing encouraging waters to wash over your tired day with the core and more.
A homeschool lifestyle blog featuring homeschooling tips through high school, fashion, makeup, recipes and more for the homeschool family.