Christian Homeschooling
Trying to fit into this round world. Musings of a Home School Mom.
Encouraging women in their daily walk as wives, mothers, and homeschool moms.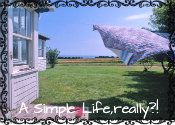 A Little Bit of This! A Little Bit of That!
While the world around me is trying to speed things up and do even more, I'm intentionally CHASING SLOW!