Christian Homeschooling
Trying to fit into this round world. Musings of a Home School Mom.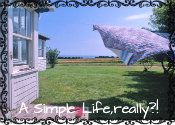 A Little Bit of This! A Little Bit of That!
Homeschooling Lots of Printables
Encouraging women in their daily walk as wives, mothers, and homeschool moms.
Brandon M. Homeschool is in honor of a son and brother not forgotten. Follow our homeschooling adventures with 3 girls.

Christ follower, wife, homeschooling mom of one, business owner, blogger, member of TOS Schoolhouse Crew, runner, lover of wine and crafts...& joyfully tired
Refreshing encouraging waters to wash over your tired day with the core and more.