General Homeschooling Sites
Join the Download Club - Smart, educational savings!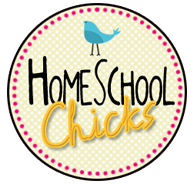 Homeschool Chicks is a fabulous community with tons of resources for home educators, including great teaching tips, pinboards, link-ups, and blogrolls.
Articles for homeschooling websites, homeschool newsletters, free reprint homeschooling articles, and more.
Providing homeschool assistance to new and current homeschooling moms.
This is the most comprehensive homeschooling website focusing on home education in South Africa.

Our homeschool blog where I document our day/week & also do reviews & giveaways.